Ipad setup
From Netintelligence Knowledge Base
To set up Netintelligence on the iPad, first download Netintelligence from the App Store - http://info.netintelligence.com/ipad-itunes

Launch Netintelligence, and enter your license information and a name for this device as requested. The name you supply will be what is displayed in Netintelligence Enterprise Manager.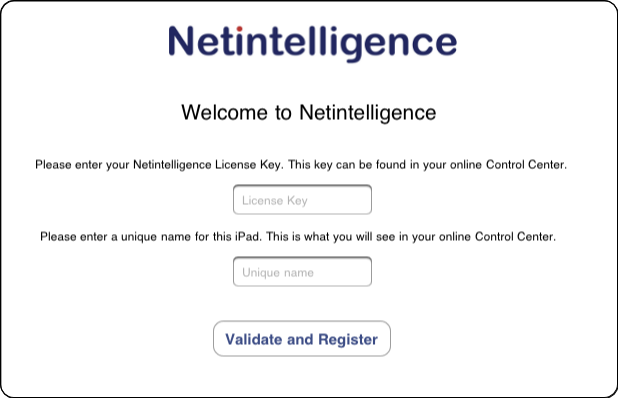 Once installed and working, the iPad can be locked down to prevent use of Safari and other browsers.
To do this, open up Settings on the iPad and from the General section, select Restrictions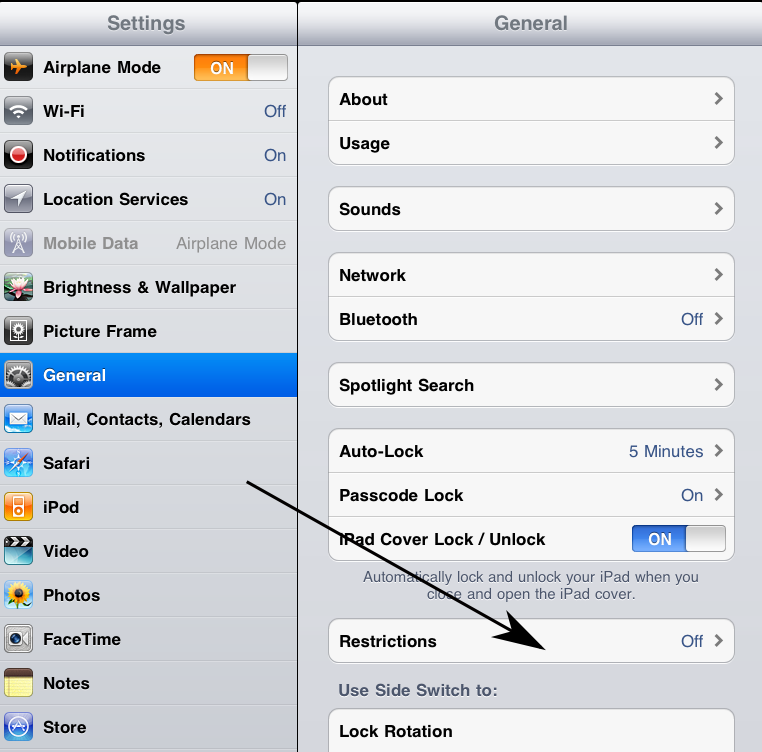 Choose a PIN code to protect the Restrictions settings and configure the page as follows, or as per your own requirements.