Turn off Default Rules
From Netintelligence Knowledge Base
Please note: To complete the following instructions, you must be logged in to your Netintelligence Control Panel. See Logging In for more details.
Policy changes will take up to 20 minutes to take effect, if you have a slower connection it may take longer.
---
To disable Default Rules, log into your Control Centre and press the 'Default Rules' button on the left menu. Once in the Default Rules page, please deselect the the name of the computer you wish to disable them for and 'All Machines'.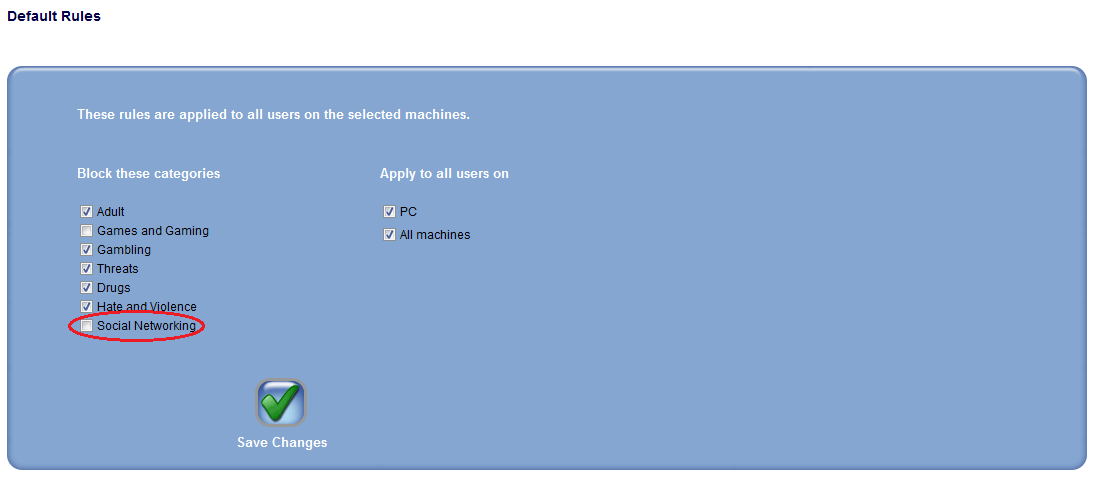 Once finished, click on 'Save Changes' to apply these settings.
When Default Rules are switched off, this means that any rules you have set up under Managed or Safe Internet will be applied instead. If you haven't yet set up rules under Managed or Safe Internet, no blocking rules at all will be applied.